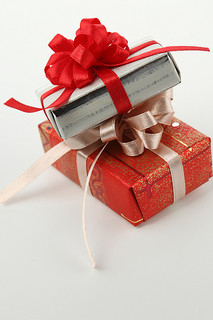 Looking for that perfect gift for the tea lover in your life? Birthday, Christmas, Hanukkah, administrative professional's day? Regardless of the occasion we've got the perfect gift for your tea lover.
Not sure what your tea lover would want? We also have gift certificates available so your tea lover can choose exactly the tea experience they want. If you prefer we offer a visual exploration of our gifts and clubs as well.
Tea Gifts for Under $50
Japanese Green Exploration Sampler - Three sample size pouches of Japanese green tea. Popular in Japan but not so well known in America this sampler expands the horizons of your tea lover.
South African Rooibos Exploration Pack - Rooibos has been gaining popularity in part due its lack of caffeine. This naturally caffeine free product is native of South Africa and forms the base to many tisane and herbal blends. Our exploration pack helps your tea lover discover rooibos and two delicious blends.
Tea Gifts for Under $100
Matcha Essentials Kit - Matcha is a must try for tea lovers who like green tea, especially Japanese green tea. Matcha is used in the traditional Japanese tea ceremony. Unlike traditional tea leaf, matcha comes in powder form to be whisked into a frothy beferage. The Matcha Essentials Kit provides everything your tea lover needs for their own tea ceremony at home. Available with and without matcha.
Tea Gifts for Under $150
Too many tea lovers get stuck on just a few of their favorite teas and need a little push to help expand their horizons. Others love all kinds of teas but never seem to have the time for exploration. We offer a number of tea clubs for the tea lover in your life. Each club features 13 months of tea with each shipment providing enough for about 30 days of tea.
Conventional Tea Clubs - A monthly tea club focused on flavored and blended teas. Great exploration with limited surprises.
Adventurous Tea Clubs - A monthly tea club focused more on single estate green teas. Plenty of exploration and surprises for your tea lover.
Adventurous Black Tea Club - Primarily single estate black teas. We hope to surprise your tea lover with great black teas from around the world and only the occasional blended or flavored tea.
Adventurous Green Tea Club - Lots of single estate green teas to energize your tea lover with the occasional great flavored or blended green thrown in.
Dominion Tea Chest Club (limited availability) - Accepting new members only from November to January 15th the Dominion Tea Chest Club is for those who love connoisseur teas. Ships quarterly and for 2015 each quarter focuses on a new country; Japan, China, India, and Nepal.
Caffeine Free Tisane Club - For those who don't need the caffeine or just love herbals and tisanes we offer a tisane/herbal of the month club with plenty of variety and none of the caffeine.
---
Photograph Details
Cropped photograph by Droid Gingerbread (Flickr) CC BY 2.0, from https://www.flickr.com/photos/63259711@N04/5754481003/sizes/n/